GameDuell - one of the world's largest game communities
With millions of registered players, GameDuell is one of the largest cross-platform games communities. We pioneered online mass-player gaming, and gave people the online venues to do it. We're an extraordinary team. And now, with over 40 exciting multiplayer games under our belt, we need great people to grow with us. Creative. Innovative. Ambitious. (And nice, of course!) Sounds like you?
Technology that
stacks up
We create the games we want to because we're not restricted by other people's technologies. At GameDuell we take the freedom to develop the game development tools and software we need. Bringing millions of gamers together around the world by making sure we are wherever our players are.
"We try to do as much as we can to remove any obstacles that get in the way of a game vision and the delivered product. When a team is able to focus only on their vision and not worry about the technical details, then we're doing our job really well" – Team Lead, HAXE Cross-platform development
Cross-Platform Development
Contribute to our custom game framework. Learn how to use a source-to-source compiler that lets you write once and deploy anywhere you want natively; we currently release for iOS, Android, Flash and HTML5.
Connecting millions of people to have a great time with games
At GameDuell we build multiplayer games for the mass market around the globe. We use cutting-edge open source technologies to create a rich gaming experience across multiple platforms - iOS, Android, Facebook, and our own websites.
GameDuell is one of Europe's most experienced games studios with over 40 multiplayer titles under our belt and more than a decade of success in the online world. We're a great team, working in a culture of fun, openness and high performance.
Creating beyond the obvious
We always try to think out of the box - we love to experiment.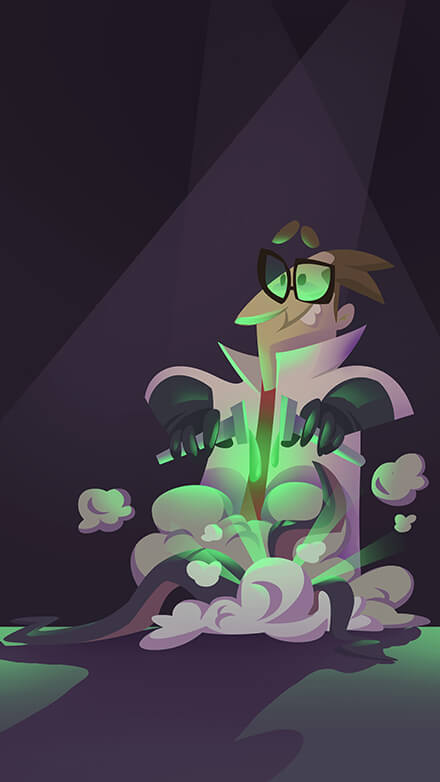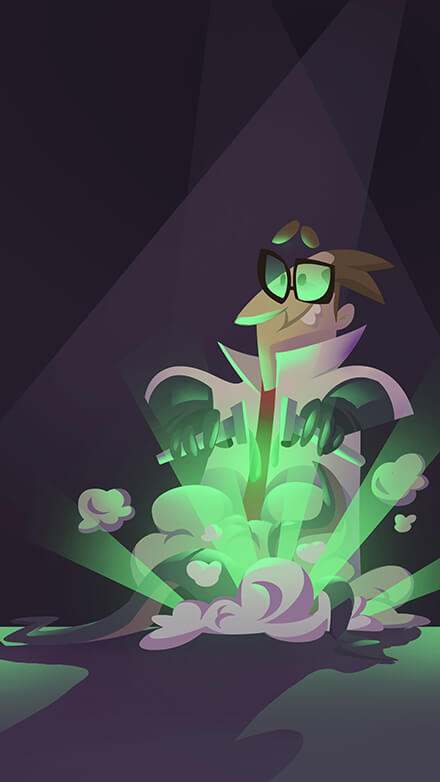 Because it's fun, it's challenging, and our customers want to be wow-ed by new things.
A diverse team
Our great team is composed of people from many nationalities and many different backgrounds.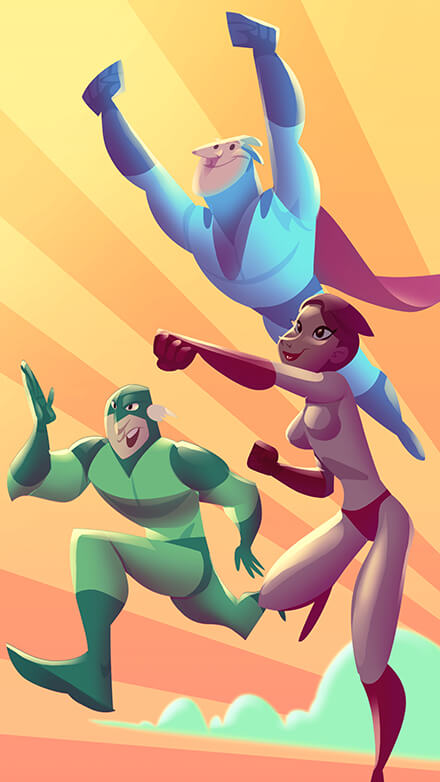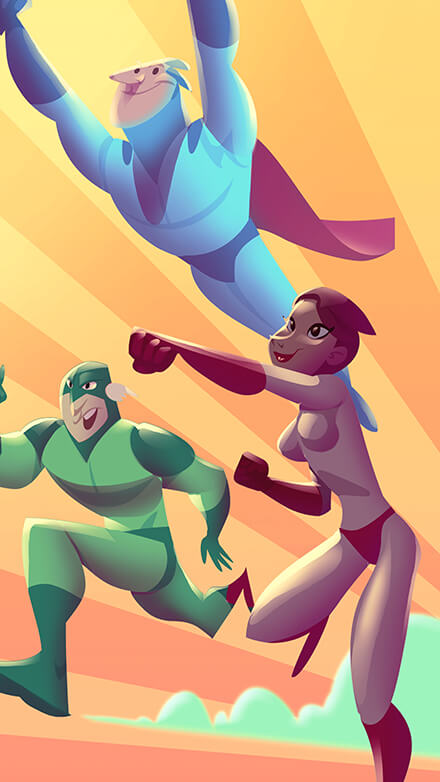 Teamwork brings out the best in us. The whole is greater than the sum of its parts.
Entrepreneurial spirit
We empower people - encouraging ownership and not being afraid to fail.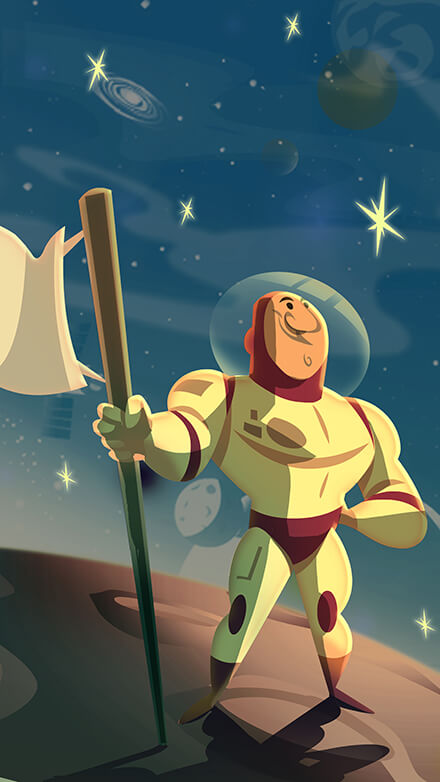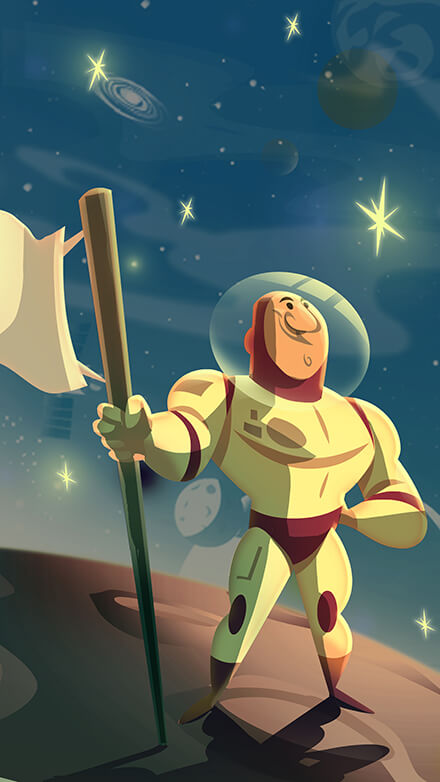 Because only empowered teams play to win and get things done.
Connecting people with fun to play games
It's about creating great human connections.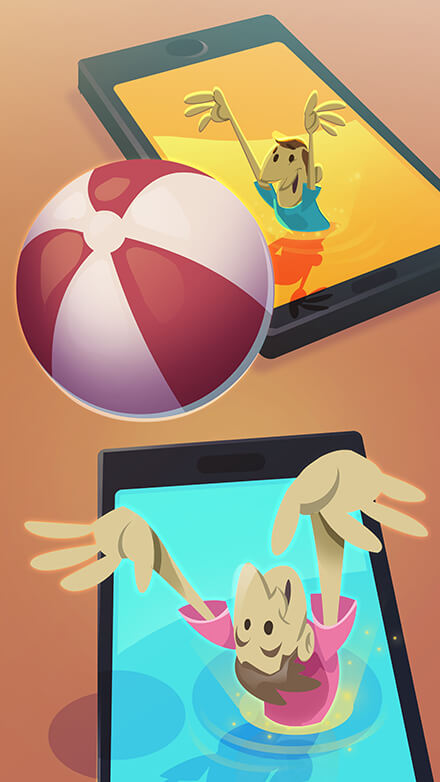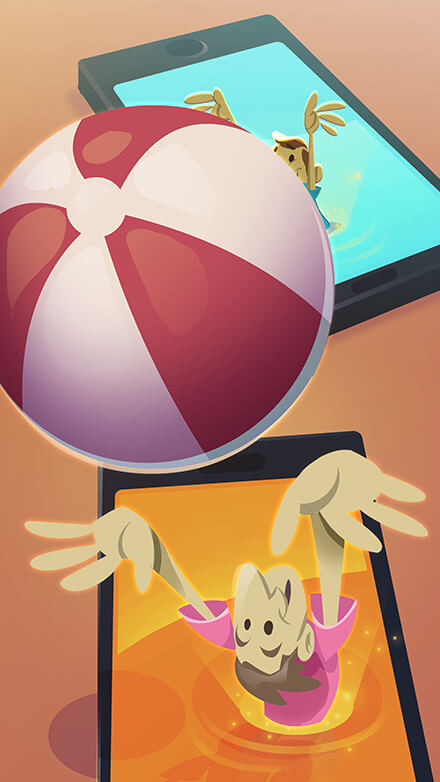 ... in our games and in our team.
Meet our team and experience our culture
We are world-class game designers and developers creating exciting and easy to play multiplayer games in cool Berlin.
A multinational team breaking boundaries in gaming for players across the globe. It's about bringing people together to have fun with games – and that means our team as well as the gamers we design for.
Here's what we're all about – our 10 GameDuell values
1. We focus on a superior customer experience
2. We all contribute to a positive and fun team spirit
3. We work with passion and ambition for excellence
4. We strive to learn and become better every day
5. We are proactive and responsible
6. We think smart and want to achieve more with less
7. We are open and honest with each other
8. We are humble, respect each other and appreciate diversity
9. We innovate and stay flexible. We understand that mistakes can happen along the way
10. We are building a long-term successful and sustainable company
Click on a job category below to find out more:
3 more reasons why it's cool to work at GameDuell:
Great office
We love our office. It's friendly and open-plan, fostering teamwork in a versatile environment. We also have a huge lounge space with a great kitchen area to hang out with teammates. Plus a lovely sun terrace for lunches and coffees … and of course our famous team barbecues in the summer.
Great location
We're situated in the Taubenstr. 24-25, 10117 Berlin, right next to the famous Gendarmenmarkt, an area where traditional architecture meets start-up flair. Right in the center of a new and lively part of Berlin that boasts many nearby shops and restaurants, and is well connected to public transport.
Great city
GameDuell is situated in a great location in the center of Berlin, one of Europe's most historic and iconic cities. And yes, it's official! Berlin is one of the world's best places to call home: Berlin, the 3rd most liveable city in the world. (The Monocle Quality of Life Survey 2015)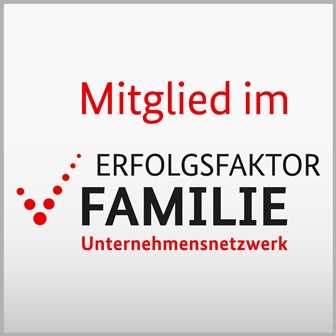 Getting in touch


Media Contact
Office Contact
Customer Support